5 Easy Dropshipping Tips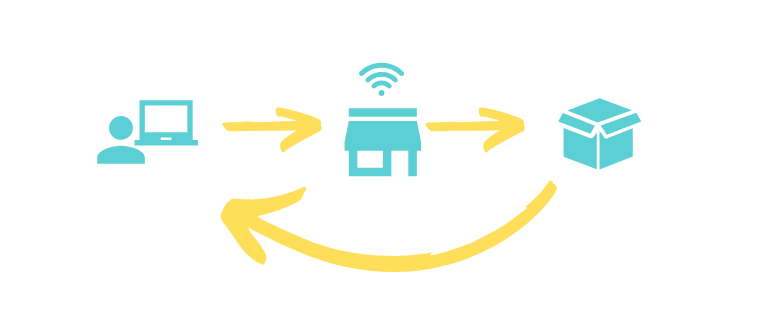 Many beginners in the e-commerce game are drawn to dropshipping because it doesn't require any storage or handling of inventory. You can set up an online store, take orders, then ship products directly from your supplier to the customer without ever seeing the product. Dropshipping as a business model has extremely popular for this very reason, but nothing is as simple as it sounds. Here are 5  tips to help your dropshipping business thrive. 
Have excellent customer service
Dropshipping has become incredibly popular in recent years, largely due to its low entry barriers. Dropshippers require relatively low investment and have none of the inventory and fulfillment responsibilities of traditional online stores. That said, there are some drawbacks. With no control over packaging, dropshippers are unable to add customized touches to their deliveries that help the store stand out- that means that all the energy saved on packaging needs to be poured into marketing and SEO so you can grow the business and drive traffic to your online store.
With the low barriers to entry, dropshipping has become an extremely saturated, highly competitive space warranting impeccable customer service.  You may have no control over your fulfillment process, but you can position yourself as the brand that cares from the get-go as a way to build your brand and develop trust.
Ship durable products
The appeal with the dropshipping model is that you don't have to store or handle inventory. This is totally irrelevant, however, if the money you save on warehousing is spent giving unhappy customers refunds because one of your products got damaged somewhere in the shipping process. Fragile or technical products can be extremely touch-and-go, so unless you're testing the products thoroughly yourself, you'll want to avoid dropshipping products like digital cameras or delicate jewelry that can easily arrive on your customer's doorstep in poor condition. Of course, another way to prevent this happening is through simple research. Oberlo's product catalogue gives you useful information on product reviews and how many buyers there have been in the last month, so you can avoid purchasing products from suppliers who aren't reliable when it comes to their delivery processes. Testing your products regularly is another way to ensure customer satisfaction, and dropshippers should always have a backup supplier in the event that their current suppliers raise their prices or cannot fulfill orders for any reason
Create your own product descriptions
XML feeds from suppliers are usually pretty generic, which certainly won't help your products stand out. Although it is time-consuming, it's worth it to create your own product descriptions to ensure you rank better in searches and get better conversion rates. If you need assistance with product categorization, the ShoppingFeeder team can help you manage your data feed effectively.  ShoppingFeeder also supports Oberlo, so any products you add to your store can quickly be managed through your ShoppingFeeder dashboard.
Check shipping times
You may want your customers to think you can do it all: quick shipping to anywhere in the world. But if there's one area in which you need to tread carefully, it's shipping. Nothing will frustrate your customers like a product taking longer to be delivered than than they expected. Put simply, people don't like to wait for goods they've paid for. Make sure you research shipping times for different countries because they aren't always the same. Suppliers may take longer to ship to different regions and you'll lose money if you have to refund customers because products don't arrive in time. It's important to be clear about when your customers can expect delivery. If you can setup tracking on shipped items, even better!
If you're using multiple suppliers to fulfill one order, your customer may incur high shipping costs- which can lead to them abandoning their cart. Dropshippers may want to consider a flat shipping rate based on cart value rather than have customers abandon their carts due to unreasonably high shipping costs.
Don't underprice!
People often make the mistake if discounting all their products when they see they're not making enough sales. This can be extremely detrimental to your brand and position your products as cheap or poor quality. Just because you're not making the desired conversions, doesn't mean the problem is necessarily in the pricing structure. Have a look at your marketing tactics, how easy it is to navigate your website, your product descriptions etc. before you go panicking and marking everything down by 50%. Pricing your products just above cost isn't going to help you in the long run- but a good marketing strategy will. That said, bundle offers and discounts for first-time buyers can up your sales if done strategically.